Impress Your Boss With This Simple PowerPoint Trick
First of all I apologize for the clickbait-y title. But it's my first post and I need to grab your attention! So take it easy! After all I'm going to make you impress the most important person in your life, your boss (or bosses, I'm not judging).
Have you read the first paragraph? If not, please go back and do so. I'm not going to take much of your time anyway.
Now with the trick: Stop using bullet points in PowerPoint! That's it. Now you can go live your life if you want to.
This applies to any presentation design software too. Google Slides, Keynote, Prezi (Prezi?) or any other presentation design application nobody heard of.
I know it's the default in PowerPoint, but we'll talk about this later. And I know it's easier, guess what? We'll talk about that too. But do you really want to be just like everyone else and use the default, easy shortcut?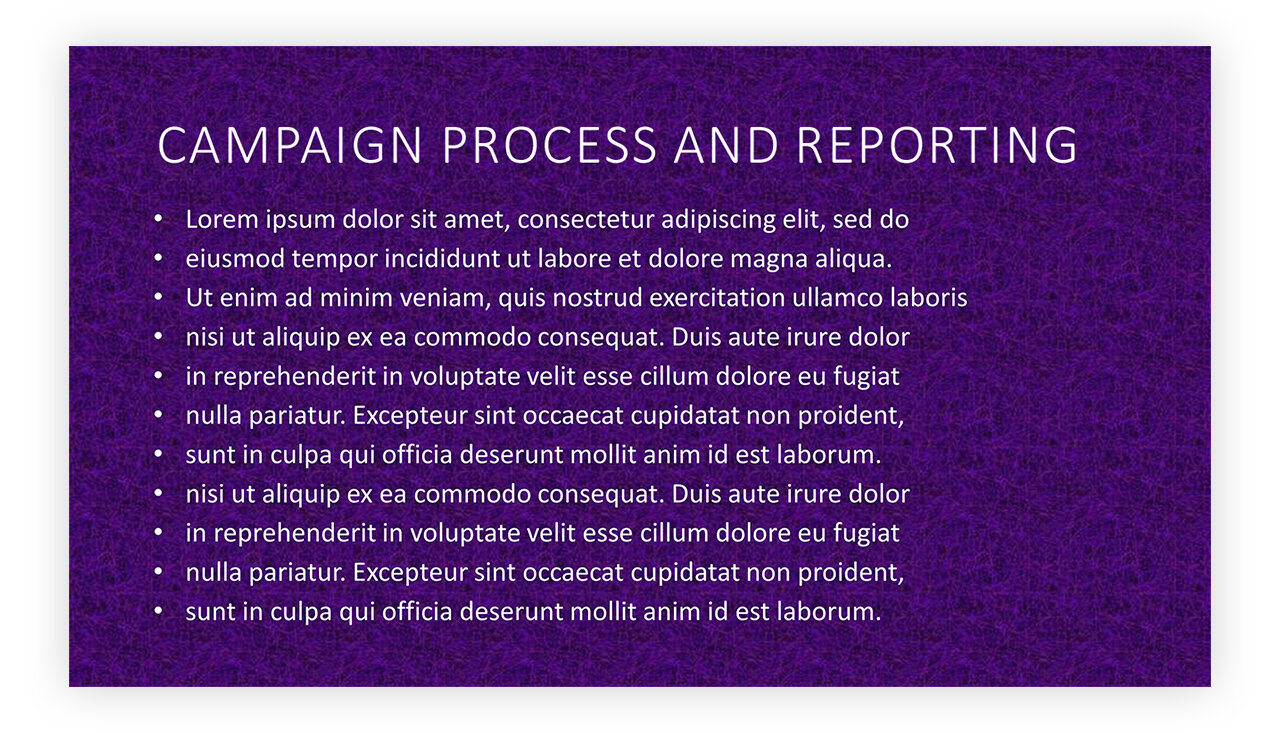 Why it's bad
What do you feel when you look at this slide? I bet you say to yourself "yet another boring PowerPoint slide in a boring meeting that I can't wait to be over". That's exactly what everybody thinks when they see bad presentation slides.
Every time there's a chance to use PowerPoint, or any presentation design software for that matter, it's a chance to impress your boss and co-workers. Everybody is just used to bad slides that any effort you make on your slides will be noticed and appreciated.
I bet your audience can read (don't worry) so unless it's a book reading session, don't have some text on a slide and start reciting to your audience.


the solution
You need to change your whole approach. You need to start differently about presentation slides. I'm not going to give you everything now, I need you to come back and read more posts of course! But here's a quick tip: slides are not for you to remember what to say, they are for your audience to better understand your message.
If you need to remember what to say, just write these bullet points down on a piece of paper, in a note on your cell phone or in the notes section in your presentation, where only you can see them and not the audience.
Some times you may need to actually give the audience lengthy data or big blocks of text, just email it to them or print it out and hand it to your audience. But never do this in your slides.


So, what exactly should you do?
Just have one word or one sentence on your slide to let your audience know what you're going to talk about, and that's it (for most slides of course).
Remember! YOU should do the talking, not your slides.
Some times an image would be better, a video, a graph… but don't overcrowd it. Let the slides do what you can't do.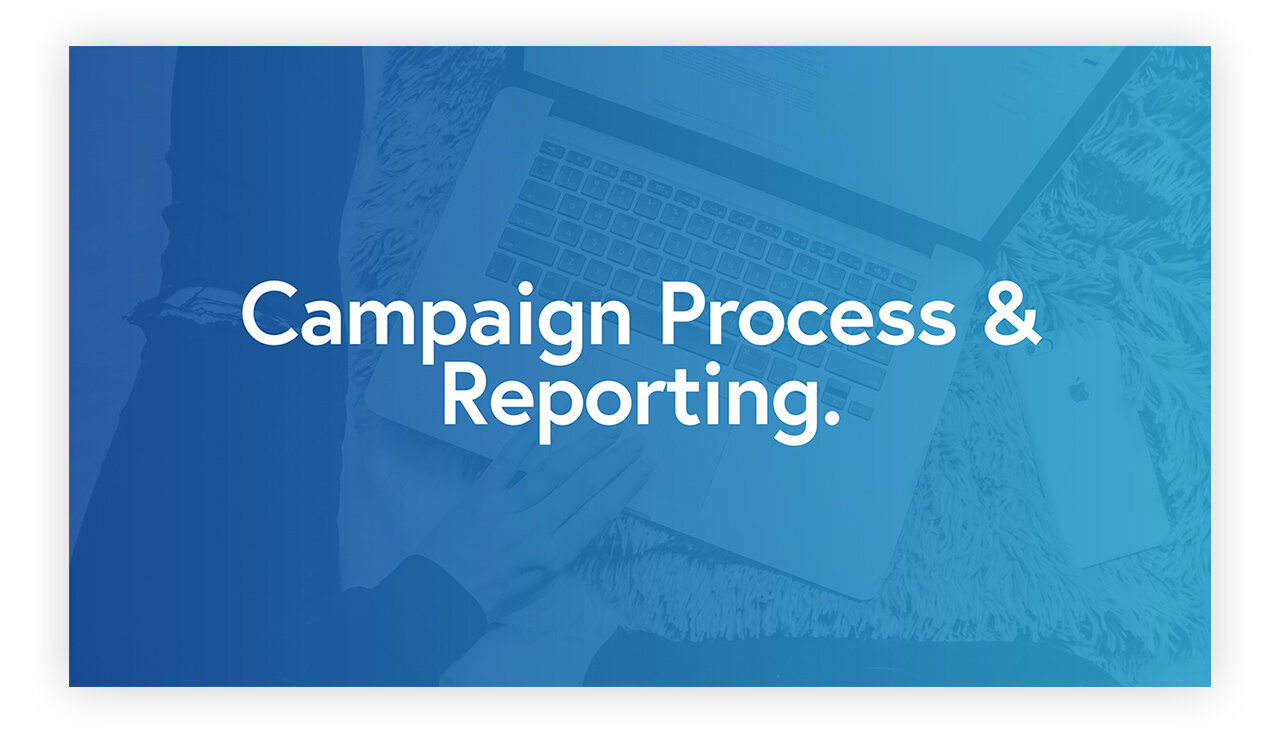 This is an actual slide I designed for a social media marketing agency based in London
Keep it simple
You're not expected to know how to design a slide like this though. That's what a professional presentation designer is for. But try to take clues. A simple slide, a title and an image that supports that title. No clip art, no unnecessary icons, no 1000 words trying to do your job (and boringly failing).
I know you are a busy man/woman
You don't have time to think about all this, right? Most companies now has a PowerPoint template, if you don't already have it, ask for it. Have a look at the different slide layouts in this template. More often than not you'll find a better ready-made slide than the default PowerPoint style. Select a slide with the layout that's closest to what you're looking for and go from there. Again, don't settle for the default.
But!
If you don't have time or if you really have to use bullet points for a list or anything, let's limit the casualties. This image below is, in my opinion, an acceptable way to use bullet points. You can click on the image to download it as an editable PowerPoint file. I've even included another slide with the points animated in, one at a time. This is an important concept in presentation design, but that's a story for another time (or another blog post).